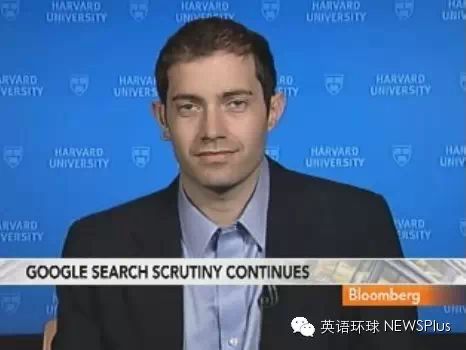 本周哈佛商学院副教授本?埃德尔曼被评为"互联网上最不喜欢的家伙",仅仅就是因为4美元。

据"波士顿新闻网"(Boston.com)报道,埃德尔曼上周通过电话在四川饭庄订购了价值53.35美元的中餐,然而不久后埃德尔曼发现了一个"可怕"的事实:中餐馆多收了自己4美元!
随后的3天里,埃德尔曼给老板发送了5封邮件,他长篇大论地讨论了马萨诸塞州的法律,要求餐馆退还多收部分3倍的金额,即12美元,还称已上报相关部门彻查是否所有订外卖的顾客都被多收钱并要"采取法律行动"。
此举随即引发了热议,众多网友认为这是埃尔德曼"小题大做"、"存心找茬"。几天后,埃尔德曼终于在其个人主页上发布了声明,承认自己在这个问题的处理上"过分"了,并表示已向餐馆道歉。
Harvard Business School associate professor Ben Edelman has apologized to Sichuan Garden Chinese restaurant and Ran Duan following a tense series of emails between the two parties that went viral this week.
Ben Edelman criticized the restaurant and Duan for supposedly overcharging him $4 on a recent takeout dinner order. Edelman said he had alerted local Boston authorities about Sichuan Garden's out-of-date website and he also demanded a $12 refund, three times the amount of the overcharge, citing the "Massachusetts consumer protection statute".
埃尔德曼在道歉声明中写道:"通过反省我的所作所为,包括我说的话及措辞方式,我已明确意识到,自己是过分了。我本意是希望不论在何种状况下,都能以尊重和谦虚的行事方式与他人相处。显然,我没有做到。我很抱歉,我会在未来努力做好。我已经联系了中餐馆经理,也会当面和他本人道歉"。
Here is Edelman's newest statement, via his personal website:
"Having reflected on my interaction with Ran, including what I said and how I said it, it's clear that I was very much out of line. I aspire to act with great respect and humility in dealing with others, no matter what the situation. Clearly I failed to do so. I am sorry, and I intend to do better in the future. I have reached out to Ran and will apologize to him personally as well."
而餐馆方面则对来自世界各地网友的支持表示感谢,帮着父母打理川菜馆的Ran Duan在声明中说:"在事件发生后,我们收到了来自世界各地的人们的帮助,他们向我们提供免费的网络服务、法律咨询,甚至是直接捐款。对此我们感激万分。我只是想再次澄清,Sichuan Garden没有遭遇财务危机,你们所表现出来的大方和给予的激励已经足够,我们不会接受这些捐款。"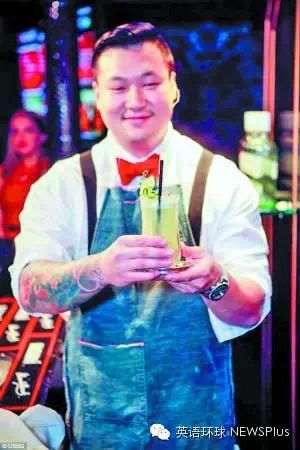 Sichuan Garden also released a statement where Duan wrote that Sichuan Garden appreciated the support from all over the world:
"We have been overwhelmed with the response and support that has flooded our way. I just want to make clear that we are not a business in financial distress. We have been offered donations, free services, including website services and legal advice, which I kindly denied."
这件事从美国东部时间12月9日下午3点多出现在波士顿新闻网,不到三十个小时,已成为许多网站、广播的热门话题,当然在舆论中哈佛教授始终处于劣势。不仅如此,事件还在持续发酵,10号上午, 一些哈佛商学院的学生站出来表示:"埃德尔曼不代表我们," 并且顺势在筹款网站上组织了一次名为"四美元"的为饥饿人群捐款的活动,为平反此新闻给该校带来的"负面刻板印象"。
Still the spat between the well-to-do professor and Duan's self-described "mom and pop" restaurant became a flashpoint on social media.
A group of Harvard Business School students even sought to "flip the script" and tamp down on what they saw as "negative stereotypes" being generated about Harvard and its elite business school. The students launched an online campaign on the website FundRazr asking donors to give $4 to the Greater Boston Food Bank.
有评论称,埃德尔曼这次之所以这么倒霉,在网上接砖无数,连累哈佛也被连连吐槽,大概是因为他与中餐馆老板之间社会地位的差别让很多人觉得他在欺负弱势人群。很多人说,作为社会精英人士,美国那么多社会问题他不去关心质疑,偏偏与一个中餐馆扛上了,是不是过分了?

福克斯新闻网(foxnews.com) 评论如下:

"埃德尔曼对待中餐馆业主的态度不仅是傲慢,而且他还以律师的身份,用技能和知识欺负白手起家、辛苦打工赚钱的移民家庭,做人缺乏最基本同情心,简直太过分了。 "

"Arrogance aside, the professor's persistent threats of legal action constitute a shameful campaign of bullying.

For Edelman to use his advantage as a lawyer to berate the Duan family who have come from nothing as immigrants and are trying their best to make a living running a restaurant is, in a word, unconscionable.

Professor Edelman seems to lack the one quality which elevates people above all other primates: compassion."
 
有人甚至说:"就是因为埃德尔曼这样的人让很多人觉得庆幸自己不是从哈佛毕业的,想象一下与这样的人一起坐在大学课堂里......"。

更喜感的是很多人觉得教授这么一闹简直是给这家名不见经传的小中餐馆做广告,有人就说:"哈哈,以前不知道,今晚我就去四川饭庄订餐。"现在一些四川饭庄的顾客还在网上发起一个论坛,力挺中餐馆老板。

(来源:网络综合整理)

关注微信公众账号:英语环球NEWSPlus